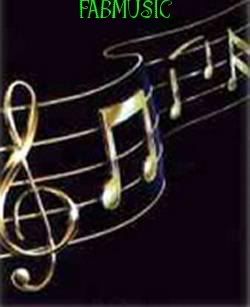 its fab music time and its going to be the last of their batch
weve done with the 70's with Barry manilow,
with the 80's with David pomeranz,
with the 90's with spice girls
and now for the present time hit maker.........
tada tada tada.... its
Avril Lavigne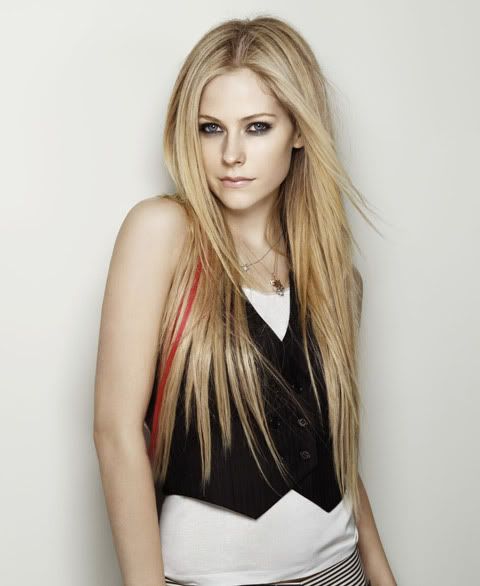 Avril Lavigne Whibley better known by her birth name of Avril Lavigne September 27, 1984) is a Canadian Grammy award-nominated pop punk singer, musician and actress. In 2006, Canadian Business Magazine ranked her the seventh most powerful Canadian in Hollywood.
in Lavigne's official MySpace page, she affirms that her music genre is Pop/Punk/Rock; but All Music Guide and other reviewers consider her "Punk, Punk-pop, Pop/Rock, Alternative Rock, Alternative Pop-Rock, Modern Rock and Post-Grunge". The reason for the confusion appears to be for her punk-like appearance, however, she has frequently stated that she's "not punk", and that she never claimed to be. Lavigne said this despite her many claims to be a "skater punk" in her earlier years. Lavigne cites many early punk bands and figures as influences (most notably Sid Vicious), but her music has little in common with 1970s punk.
In the January 2003 issue of Seventeen magazine, she admitted to "snagging a bite of Matt's cheeseburgers every now and again." Also in a recent interview, she said she prefers not to eat meat, but will not say she's a vegetarian "in case anyone caught her eating meat".
Lavigne has a star tattooed on the inside of her left wrist that matches the style of the one used for her first album artwork. It was created at the same time as friend and musical associate Ben Moody's identical tattoo. In late 2004, she had a small pink heart-shaped tattoo featuring the letter 'D' applied to her right wrist, which represents her husband Deryck Whibley.
Lavigne was romantically linked to her former guitarist Jesse Colburn, but despite rumors
, she did not have a relationship with another former guitarist, Evan Taubenfeld. However, Taubenfeld still considers Lavigne his "dearest friend in the whole world" as said on a recent Q&A on his band's official website.
In February 2004, she began dating fellow Canadian singer Deryck Whibley, the lead singer/guitarist of pop punk band Sum 41. On June 27, 2005, Lavigne and Whibley became engaged. Whibley proposed to Lavigne by surprising her with a trip to Venice, a gondola ride, and then a romantic picnic.
The couple married in a Catholic ceremony attended by about 110 guests on July 15, 2006 at a private estate in Montecito, California. When asked if they were ready for kids the couple said "not right now but somewhere down the road."
In December 2007, Lavigne was ranked at #7 in the Forbes "Top 20 Earners Under 25", with an annual earnings of $12 million.
Avril will launch her clothing line in July. The line is called "Abbey Dawn", which is her childhood nickname given by her father.
and now for her top five song
TOP 5 GREATEST HIT FROM AVRIL LAVIGNE
"FALL INTO PIECES"

Fall To Pieces" is the melodic sequel to "Complicated." Lyrically, it's a pledge of commitment demonstrated by emotional trust. The emotional concepts of "Fall To Pieces" show Avril Lavigne moving toward more adult concerns in her songwriting.
TOP 4 GREATEST HIT FROM AVRIL LAVIGNE
"DONT TELL ME"
In "Don't Tell Me," Avril Lavigne handles a delicate topic quite well. She takes on the persona of a young woman determined to maintain her sexual independence and integrity. The song is filled with plenty of scorn for an anonymous would-be lover and other girls who "give it all away," but the most significant point of the song is perhaps best summed up in the line "This guilt trip that you put me on won't mess me up, I've done no wrong."
TOP 3 GREATEST HIT FROM AVRIL LAVIGNE
"MY HAPPY ENDING"
The earnest, nearly shouted chorus effectively drives home the point of a happy ending gone bad. "My Happy Ending" appears to be overtly influenced by the style of Alanis Morissette. The cathartic refrain denouncing a former significant other is echoed in a number of Morissette's songs. Nevertheless, it is another song fueled by emotions that a significant number of Avril Lavigne's core fans will recognize.
TOP 2 GREATEST HIT ROM AVRIL LAVIGNE
"COMPLICATED"



The first smash hit from Avril Lavigne remains one of her best. The straightforward lyrics detail concern about a boyfriend's efforts to act a manufactured personality in public. Its strong sense of melody landed "Complicated" at #1 for 11 weeks on the adult top 40 chart
THE GREATEST HIT FROM AVRIL LAVIGNE
"SK8ERBOI"


"Sk8erboi" is the most exhilarating track on Avril Lavigne's groundbreaking first album Let Go. It has been criticized for simplistic lyrics, but the words are nearly perfect in capturing relationships and the concept of sweet revenge from a teen perspective. Musically, the song drew a blueprint for the punk pop wave that would soon sweep over the pop mainstream.

WATCH OUT FOR THE NEXT BATCH OF HITMAKERS FROM 60'S TO THE PRESENT